غير مصنف
Fight night at the Watertown fairgrounds | Jefferson County
[ad_1]

WATERTOWN — Fort Drum soldier Travis Helm was getting his hands wrapped while the crowd was filing in around him before his bout at the Watertown Fairgrounds Exhibition Hall on Saturday night.
In his first fight ever, the 35-year-old northern California native didn't know what to expect. He didn't know who he was fighting. He hadn't even set his eyes on him.
"I don't know anything about him," he said.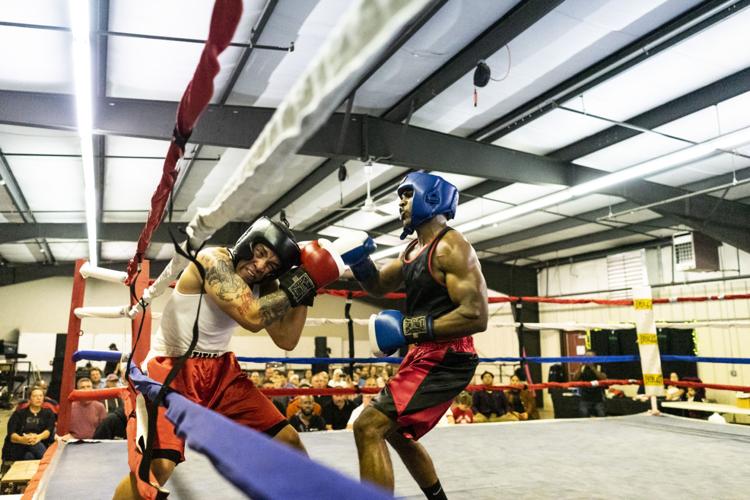 He first started training on his own and then joined the Watertown Area Boxing Club less than two years ago.
"At this point in my life, this is what I wanted to do," he said, adding that it gave him a new way to train and that he just wanted to do it for himself.
He fought against a Rochester boxer with one fight under his belt, a loss.
He grinded out the win in a three-round middleweight decision over Rochesterian Johnnie Milton before a crowd at the 11th annual Carmen Basilio Quest for Champions boxing event.
It was one of five bouts in the humid and darkly lit exhibition hall.
Johnny Pepe, president of the Watertown boxing club, puts on the event to raise money for the IHC booster club. The event is named after his friend, a world champion fighter in the welterweight and middleweight divisions. Basilio died in 2007 at the age of 85.
It was 62 years ago this past week that Canastota native Basilio, who trained in Alexandria Bay, beat boxing legend Sugar Ray Robinson for the middleweight championship.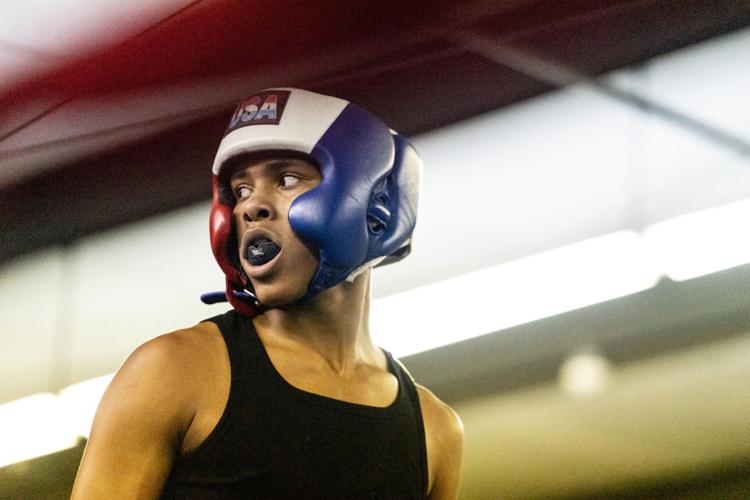 During his win, the Fort Drum soldier was the aggressor during the three rounds, landing numerous body shots, especially late in the fight.
"For me, it's not about wins and losses. It was a competitive fight and that's what I wanted," he said afterward. "You don't want to fight the easy ones."
Before the bout, Milton, 23, who took up boxing about 18 months ago, said he needed to keep his feet moving during the fight.
"It was a good fight," he said with sweat dripping off his body.
A few minutes later, he grabbed a slice of pepperoni pizza and a bottled water before sitting down to watch the other fights with his Rochester teammate.
Bonnie Mann, 52, a three-time women's world champion, was the guest of honor at the event. In 2017, she was inducted into the All-Marine Boxing Hall of Fame.
She got into boxing when she was in her mid-20s and fought for the last time in 2010 when she was 45. Now living in Corning, she brought her championship belt with her and that's where Jenny Torres saw it displayed on a table.
"Is that yours?" said the mother of a 15-year-old son Kiondises who fought another Watertown fighter on Saturday night.
Tristan Smithers, 13, an eighth-grader at the Case Middle School, took on the 15-year-old Rochester fighter.
With his family taking up an entire first row and part of a second, it was the local 13-year-old boy's first fight.
An anxious Michele Smithers stood in the back taking video of the fight on her cellphone. She acknowledged she was nervous with every punch thrown at her son.
"That's a little hard," she said following a right hook that landed on Tristan's head.
The fight was eventually stopped in the third round when the local boy took another hard shot to the head.
"He's as cool as he can be," his mother said. "He wrestles for his school. Usually, it's a bigger and older kid. He's an amazing athlete."
Before the fights, Mann told the boxers that she lost her first four amateur fights and her first four professional bouts before going on to her distinguished career.
"If you don't win, you just keep going," she said.
Greg Sorrentino, 63, who was trained by Basilio, was there to be in the corner for a Rochester fighter. During a solid 19-9-1 career, he lost to heavyweight champions Michael Dokes and Trevor Berbick before retiring in 1982.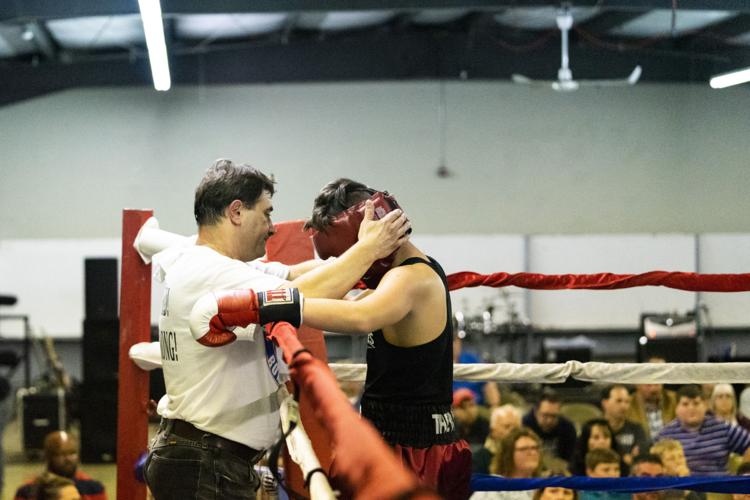 He visited his friend the night before Basilio died.
"He was a great guy," he said.
In the other two bouts, two local boxers lost their bouts. Luke Mackenzie was defeated by Canadian Seamus Brown and Matteo Dastrii lost to Malcolm Bynnum in the main event.


[ad_2]

Source link