rss
Dovetail: A strong resolution to the small industrial conundrum
[ad_1]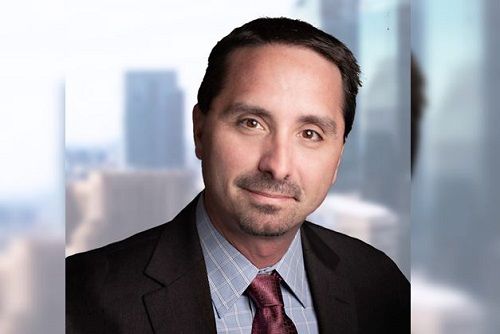 "The future of insurance, in the small commercial sector, is for agents to be able to fulfill all of their clients' insurance needs in one digital experience."
Those are the words of Mike Ferber (pictured), the new chief executive officer of Dovetail Insurance, a Columbia, South Carolina-based digital managing general agency (MGA), which was acquired by Marsh in 2016 and is part of the Victor group – both major global organizations.
Small commercial business is not typically a high margin business for insurance agents. The amount of time agents have to spend on piecing together insurance packages for small commercial clients is a real determinant of whether or not they want to service that market. If agents have to scramble through multiple carrier portals and quoting platforms in order to service their clients, they're less likely to stick with the business, according to Ferber.
To address this pain point, Dovetail has rolled out what it describes as a 'next-gen' commercial insurance platform for agents. The platform, which has gone live within Marsh, has fast end-to-end servicing capabilities, and provides agents across the US with access to all of their product needs in one place. It's an example of a wider shift in the global insurance marketplace, with larger companies looking to offer holistic full-service capabilities to clients. 
"In the past, small commercial insurance products might not have gotten the service they need from agencies and agents because of the costs involved in producing that type of business relative to the premium that's out there," Ferber told Insurance Business. "The whole value proposition of the digital MGA is to deploy technology and new ways of doing business in order to drive the 'cost to produce' down and make small commercial business more attractive for agents."
Ferber took the chief executive reins of Dovetail in April 2019. He joined from fellow Victor member company, ICAT – a specialized digital-based underwriter of US catastrophe insurance, where he most recently served as chief information officer. As CEO of Dovetail, the experienced digital insurance advocate is determined to tap into the global expertise of the Victor and Marsh organizations in order to "attract more partners to the growing digital marketplace."
"We currently have four key focuses at Dovetail," said Ferber. "The first is to attract more partners to our platform by having a robust product offering and bringing a relentless focus on delivery and customer service throughout the organization. The second is to bring speed to market. This is paramount to our partners because it enables them to bring their capacity into the small commercial space in a quick fashion. I think speed to market has to be part of the value proposition for any insurtech.
"Thirdly, we want to provide a robust suite of tools that service the specific needs of our carrier partners, our agents, and our policyholders. Having those tools available for our customers through whatever mechanism makes the most sense for them is a key area of focus at Dovetail. Finally, something that's very important to me, which I've brought to Dovetail from ICAT, is enabling a culture within the Dovetail organization that's attractive to current and new insurance talent. That's critical in the evolving digital marketplace."
 
[ad_2]
Source link