rss
Take a look at all the brand new emoji coming to iPhones this fall
[ad_1]
July 17 is World Emoji Day and to celebrate, Apple offered a preview of some the new emoji characters arriving on iPhone and iPad later this year.
The new additions add more diversity to characters along with new animals, foods, activities and smiley faces. Nearly 60 new emoji are set to be added including a skunk, skydiver and sloth.
Take a look at what's new: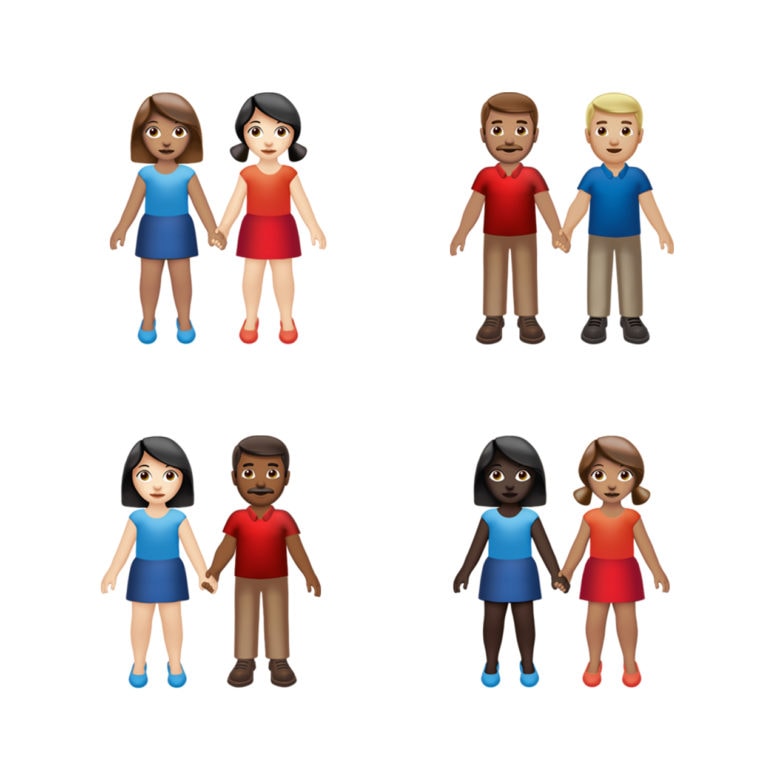 Apple's big 2019 emoji update will allow you to customize the holding hands emoji used to represent relationships. Now you can change the skin tone and gender, opening up 75 possible combinations.
On the animals front, a sloth, flamingo, orangutan and skunk are being added to the mix. For food, we're getting a waffle, falafel, butter and garlic. There are also some new disability icons that include a guide dog, an ear with a hearing aid, wheelchairs, a prosthetic arm and a prosthetic leg.
We're also getting a banjo, yo-yo, kite and yawn face emoji. The new emoji are created based on the approved characters in Unicode 12.0. You should get them on your iPhone, iPad and Apple Watch this fall, possibly as part of the iOS 13 release.
[ad_2]
Source link