rss
M-Uth theater returns with 'Addictionary: The Opioid Disaster Outlined,' on the Ware Heart Friday …
[ad_1]
The power of theater is always an underlying theme in M-Uth Theater's productions.
Audiences can be moved and change the way they view a subject.
And those who are participating, can find a new way to look at life.
"It's magical," says Barry Kornhauser, founder of M-Uth Theater as well as its predecessor, Youtheatre.
This year's show, "Addictionary: The Opioid Crisis Defined," running Thursday through Saturday at The Ware Center, is no exception.
An ensemble of teens and young adults from a wide variety of backgrounds come together under the guidance of Kornhauser, assistant director of campus & community engagement at Millersville University and a national award-winning playwright. Ty Gant, a veteran of the program, co-directs.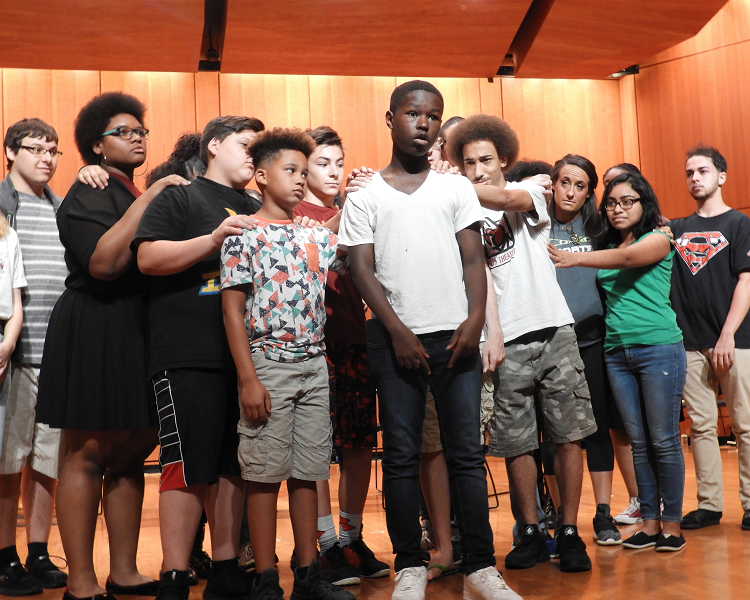 In the first year they create the show, and the next year they rehearse and present it to an audience.
As the title suggests, the play is about the addiction crisis facing so many communities across the country, including here in Lancaster.
Some cast members know firsthand about the power of drugs to destroy lives.
"We've got a mixed ability group — people with cognitive disabilities and behavioral issues," Kornhauser says.
In casts both past and present, there have been kids who are blind, autistic, homeless, deaf, in trouble with the law, unable or unwilling to talk, or using a wheelchair.
"What is so nice is how these guys take care of each other," Kornhauser says. "There are kids who would (otherwise) never cross paths. It really is a true ensemble."
And it happens quickly.
Every day, before starting to work, the cast gets into a big circle and people are asked if anything is on their mind.
"The first day, nobody spoke," Kornhauser recalls. "By the third day, everyone was talking. People felt safe and comfortable, they could share. You feel like you're in a good place, where you have friends."
Feeling safe and having friends is something many of the kids involved in M-Uth Theater don't experience too often.
"It's one of the great things about theater. You build a company, you do exercises that build trust and teamwork," he says.
Kornhauser recounts a young girl who was new to the company. She refused to speak for the first week, which Kornhauser told her was just fine.
Then, on the eighth day, she asked if she could have a specific line in the show. Kornhauser was surprised but delighted.
"She used projection and was in character," he says. "She was great."
"Addictionary" is different from past shows.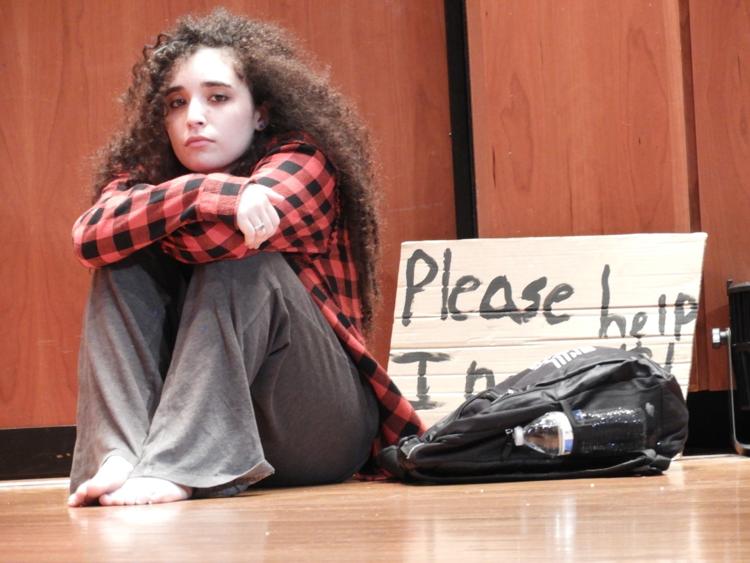 "The technique we are using grew out of the theater of the oppressed," Kornhauser explains. "Audience members join the cast. It's really a great technique to change people's viewpoint and behavior."
Each audience will be limited to 25 people.
"Interaction requires much smaller audiences so that everyone can participate," Kornhauser says.
A lot of improvisation is involved.
Of course, improv can go a lot of different ways. What if audience members respond badly? Or a cast member can't find his or her way out of a challenge.
"We workshopped improv last year, and they did very well," Kornhauser says.
The show begins in Steinman Hall, where introductions are made and what is going to happen next is explained.
From there, the audience will go from space to space in The Ware Center, where different scenes will unfold.
In a classroom, audience members will take a test, complete with pencil and paper, to find out some of the facts of the opioid crisis.
From there, the audience will go to another area, which is supposed to be a treatment center, where they will learn more about the crisis and the effect drugs can have on your body.
Audiences will play theater games, including one called Colombian Hypnosis.
In it, your left hand represents heroin and your right hand is opioid addiction.
"One of the students takes your hand and wherever he goes, you have to go, up, down, sideways," Kornhauser says. "It shows the power opioids and heroin have."
One thing the show does not do is preach or yell.
"Last year, we met with Alice Yoder from Lancaster General Hospital," Kornhauser says. "We learned so much from her in shaping the play."
The group also met with two people in recovery.
"They taught us that the message being shared shouldn't include scary images like death because it could trigger a response," Kornhauser says.
"The call to action is what you can do, not what you shouldn't do. The message is be supportive and be there for them."¶
[ad_2]
Source link