rss
On the Kashmir challenge, the US State Division mentioned, "The at the start is to cope with the specter of terrorism …". Kashmir Problem: US State Division mentioned: at the start means tackling the hazard of terrorism
[ad_1]
new Delhi : The US State Department has said that US President Donald Trump's claim on mediation between India and Pakistan on the Kashmir issue will continue to support efforts to reduce tension and optimize the environment through dialogue between the two countries.
The U.S. State Department spokesman said that this is the first and most important means to deal with the threat of terrorism. As President Donald Trump has indicated we are ready to help. He further said that Kashmir is a bilateral issue for both parties. India and Pakistan sit together to discuss, whose trump administration appreciates and the US is ready to help both countries.
US Department of State spokesperson to ANI: We will continue to support efforts. This first and foremost means of tackling the terrorism As the President

– ANI (@ANI) July 23, 2019
US State Dept Spox to ANI: We believe foundation for any successful dialogue between India and Pak is based on Pakistan taking sustainable and irreversible steps against terrorists on its territory. These actions PM Khan's stated commitments and, Pak's international obligations.

– ANI (@ANI) July 23, 2019
It is notable that the Indian Foreign Ministry rejected the claim of U.S. President Donald Trump, in which he had claimed that PM Modi had asked him for help on the Kashmir issue. Responding to Trump's statement, the Foreign Ministry said that no such request was made.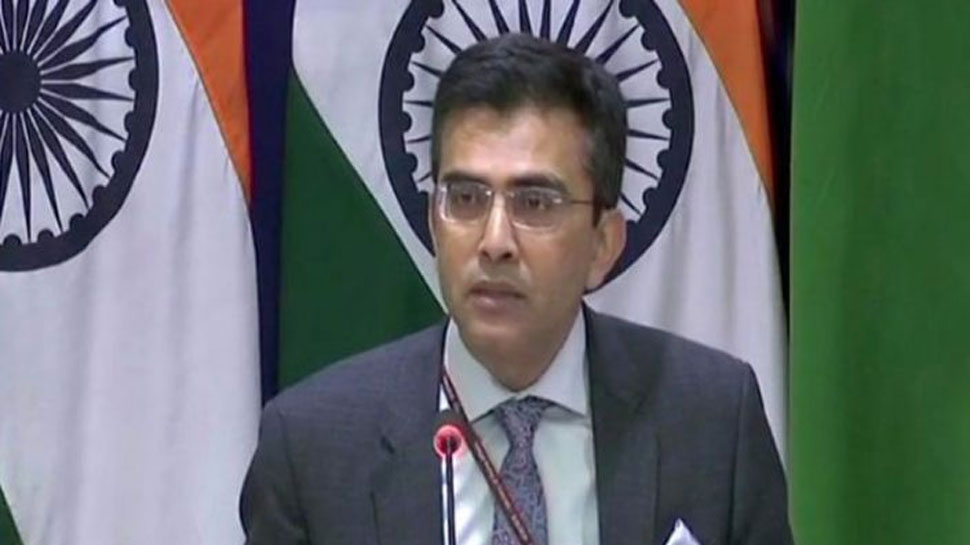 Foreign Ministry spokesman Ravish Kumar said, "We have seen the statement of the US President in the press, in which he has said that he is ready to mediate on the Kashmir issue, if requested by India and Pakistan. No such request was made by the President. " He further said, "India has maintained its stance that there should be only bilateral talks on all issues from Pakistan, Pakistan will first end cross-border terrorism. Only issues will be resolved under the Shimla Agreement and Lahore Declaration."
[ad_2]
Source link