rss
49 Indians Involved Lynching, Writes to Prime Minister
[ad_1]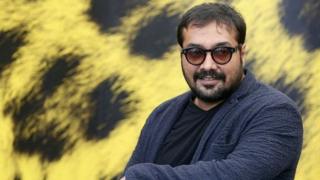 Many great personalities, including the concerned artists, have written a letter to Prime Minister Narendra Modi and lingering for Muslims, Dalits and other minorities, and asked them to take strict action in such cases.
In this letter, the signatures of 49 persons of art, medicine and education are signed. Big names like Mani Ratnam, Anurag Kashyap, Adoor Gopalakrishnan, Aparna and Konkana Sen are included in the film world. On the other hand, well-known historian and author Ramchandra Guha has also signed this note.
In this letter, it has been demanded that the events of lining should be stopped immediately.
The National Crime Records Bureau's figures have been mentioned in the letter and it has been said that 254 crimes were registered based on the identity of religion between 1 January 2009 and 29 October 2018. Of these, 91 people were killed, while 579 were injured.
These celebrities have written that India is referred to as a secular republic in the Indian Constitution where people of all religions, groups, sex and castes have equal rights.
The letter states that Muslims constitute 14 per cent of the country's population, but they have become victims of such 62 per cent of the crimes.
According to the letter, 90 percent of such crimes came after May 2014 when Narendra Modi came to power.
He says that Prime Minister Narendra Modi has criticized the events of lining in Parliament, but this is not enough. They have demanded a severe punishment in such cases.
People who wrote the letter also emphasized the importance of disagreement in democracy. They say that if someone gives opinion about the government, then it should not be declared an 'anti-national' or 'Arab Naxal'.
(For BBC Android's Android app you Click here can do. You us Facebook, Twitter, Instagram And YoutubeBut also can follow.)
[ad_2]
Source link