rss
Evergreen orders six big field ships at Samsung Heavy
[ad_1]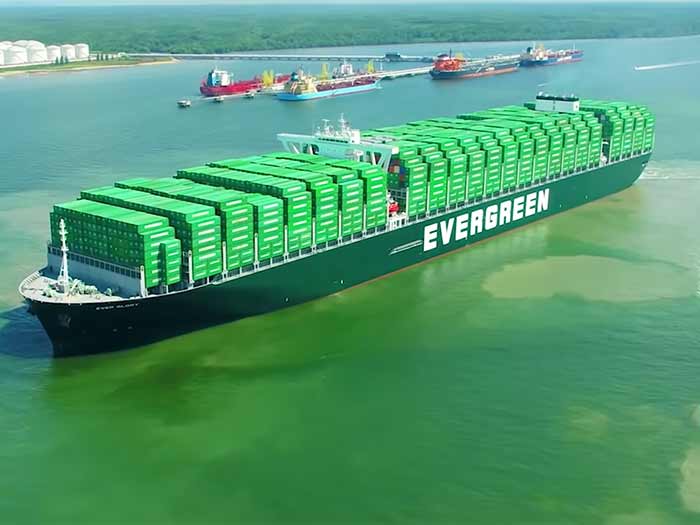 South Korean shipbuilder Samsung Heavy Industries (SHI) reports that it has won orders worth a total of $920 million from Taiwan's Evergreen Marine Corporation for six large containerships with a capacity of over 23,000 TEU each.
They will have the same measurements — 400 m long, 61.5 m wide and 33.2 m high — as the current world's largest record holder, MSC Gülsün delivered by SHI to Mediterranean Shipping Company in July. However the Evergreen ships will each will be able to carry 23,764 twenty-foot containers, just above the Gülsün's 23,756 TEU capacity. Those extra eight boxes will make them the new record holders.
NOT JUST BIG, SMART TOO
The Evergreen newbuilds will be equipped with SVESSEL, a next-generation smart ship system independently developed by Samsung Heavy. Outfitted with Energy Saving Devices (ESDs), such as SHI's SAVER Fin and Rudder bulb, and with new hull forms, the highly-efficient smart ships can reduce fuel consumption by up to 7%, says SHI. "The demand for ultra-large containerships is expected to continue as global ship owners have reduced cost through an economy of scale. Based upon advanced technologies including smart ships and reduced energy consumption as well as new designs for hull forms, Samsung Heavy will keep leading the ultra-large box ships market," said an official of SHI.
Meanwhile, SHI's year-to-date contract wins stand at $ 5.1 billion, representing 65% of its annual target of $ 7.8 billion, with 35 vessels of different types in the tally, including 14 crude oil tankers, 11 LNG carriers, six containerships, two product carriers, one special
[ad_2]
Source link