rss
Pueblo crash sends youngster to the hospital, driver at giant
[ad_1]
News
PUEBLO, Colo. (KRDO) – Police are searching for 31-year-old Jeremy Molina following a serious crash on West 4th Street that sent a mother and her child to the hospital.
Police have identified Molina as the driver of a stolen pickup truck that caused a crash early Monday morning.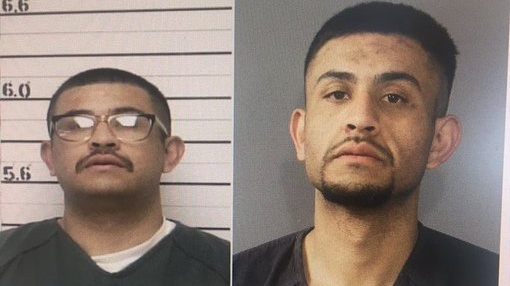 Police spotted the stolen pickup truck around 4:17 a.m. Officers began following the truck as Molina tried to drive away.
Before a pursuit could begin, Molina crashed head-on into a car on 4th St. while traveling eastbound in the westbound lanes over the bridge near Midtown Center.
A mother and her 6-year-old son were in the car and both sustained injuries. The mother and child were taken to hospitals in Colorado Springs and Denver by Flight For Life.
The 6-year-old boy was in the front seat without a car seat and the mother was not wearing a seatbelt.
Molina left the scene. Police say Molina is believed to be injured in the head due to hitting his head on glass.
Police report that Molina ran towards Midtown Center.
If you have any information about Molina's whereabouts call 729-553-2536.
There was a passenger in the truck as well. Police say the passenger was a female and sustained injuries that prevented her from leaving the scene. She was questioned by police and then taken to the hospital.
For a live traffic map click here.
[ad_2]
Source link