rss
IICF Northeast Division faucets business veteran as chair
[ad_1]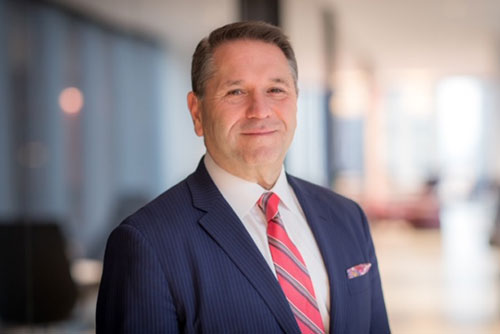 The Insurance Industry Charitable Foundation (IICF) has announced the appointment of Jim Romanelli (pictured) as chair of its Northeast Division board of directors.
Romanelli is senior vice president and New York City branch manager at CNA. He also serves as a member of the Long Island YMCA board and is the YMCA board's Strategic Planning Committee chair. He is also an associate trustee of the North Shore-Long Island Jewish Health System. Romanelli has been a supporter of IICF since 2011 and has served on the Northeast Division board for five years.
"IICF is a true philanthropic leader in the New York tri-state region, providing countless opportunities for charitable giving and volunteerism within the insurance industry and changing lives along the way," Romanelli said. "As chair of the board, I look forward to growing, strengthening and energizing our board so that we are well-equipped to expand our charitable work that focuses on people in need, education and the environment."
Romanelli will succeed Hank Watkins, who served a three-year tenure as chair. As Watkins' tenure concludes, the IICF Northeast Division remains the foundation's largest division, with more than $9 million in grants awarded since 2007 to hundreds of tri-state charities and non-profits.
"IICF is extremely grateful for the incredible leadership and steadfast dedication demonstrated by Hank in his three years as chair," said Betsy Myatt, executive director of the IICF Northeast Division. "Looking ahead, we are confident that Jim will guide us with the same purpose and stewardship as we strive to bring the insurance industry closer together in support of those in need across the Northeast. Jim's passion for community service, coupled with his drive and industry relationships, will serve IICF well as we navigate the opportunities and challenges this new decade presents."
[ad_2]
Source link